Buy Twitter Accounts
Actually, when it comes to boosting a profile it takes more than just a good old pack of followers and likes – to make the process faster, more efficient and balanced there is a need to add some additional methods, such as buying PVA accounts for Twitter promotion.
Using them you can showcase your content to a wider circle of people, use them to mass mail your audience and for many other things that normal promotion includes. On Soclikes we offer all types of help for Twitter promo, including bundles of american Twitter accounts that have phone verification behind them.
We don't sell suspended US accounts, all of them are completely safe to use and might be called "expired": it means that their previous owners just don't need them anymore or have agreed to sell them for a nice reward. All of these pages have a pretty large follower count, so this is yet another confirmation for them to be one hundred percent genuine.

We have small and big bundles, so everyone is able to choose something that would suit them in particular. Our packages are quite cheap, but we don't offer to take on something for "just $1" – as we have noted, our pages are real and valuable, so the price is low, but adequate.
For example, you can take on 10 profiles for $5,99, which is a very efficient offer, especially if you would compare our quality to the quality of the same service on other promotional websites. The 50 pages bundle is on 11% discount right now and is available for $26,99, which is also more than nice.
If you are in need of a more bulky delivery, we have 1000 and 5000 packs which can give you 2k and 10000 accounts accordingly if bought multiple times. You can pay for them using any type of paying method, including crypto currency.
Buy Twitter accounts with followers
All of the pages that we offer have a lot of followers to them, which proves their realness and efficiency in terms of using them as an additional resource for blogging and mailing your audience.
You won't have to worry about any of those accounts getting deleted or banned for one reason or another; using them is safe, legal and very helpful to quicken your promotion in a new, previously unused way.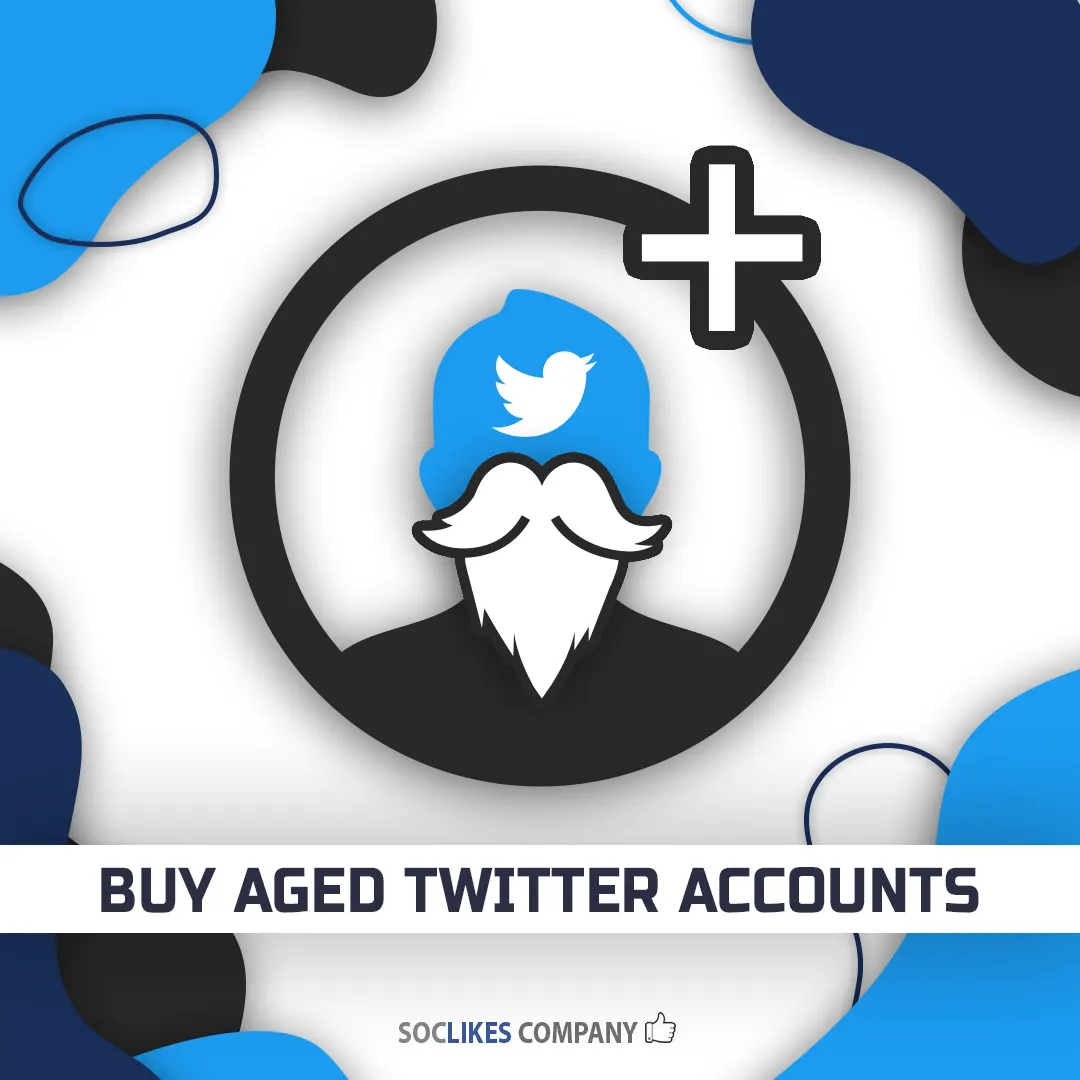 Buy aged Twitter accounts
Why do people prefer and should be buying aged accounts anyways? It's easy to understand: if bought pages are half-empty, new and have no information on them, these quite heavily resemble (or in fact are) bots and fakes, which everyone hates (including Twitter algorithms).
Bots get banned and deleted, people try to avoid them at all costs and won't pay any attention to any info that is coming their way from a bot.
But if you purchase real accounts that previously were owned and managed by someone, things are going to go completely the opposite way.
Buy verified Twitter accounts
Accounts that we offer are phone or email verified, which proves their realness and an ability to show a positive impact on your page's statistics and promotion process.
If you want to make sure that the quality is as high as we claim it to be, read the reviews from our previous buyers that we have placed on our website to see how people are thriving from what they have purchased on our website.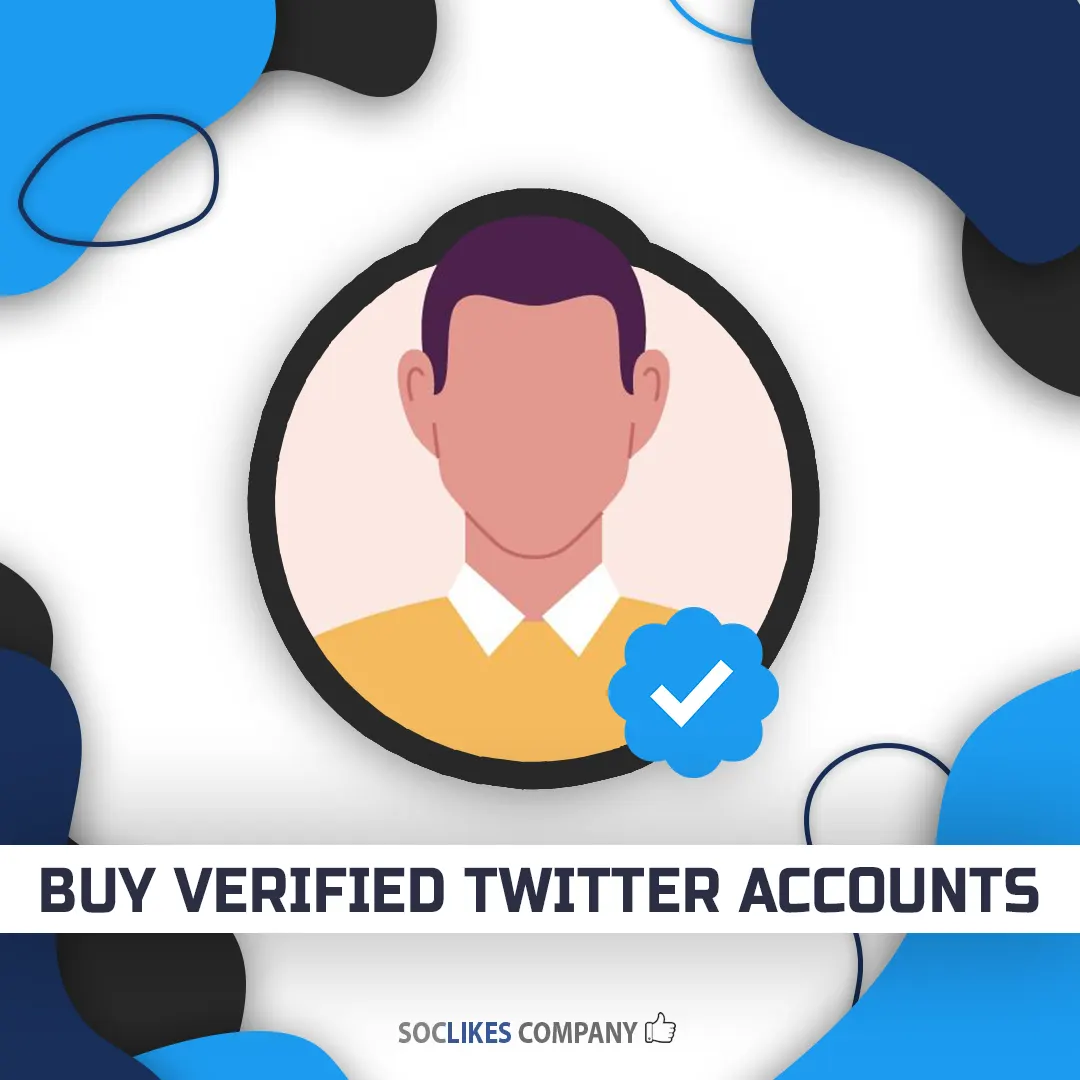 Buy established Twitter accounts
All of the pages that we offer were previously owned by real people who have filled them with info and linked them to many things on Twitter – tags, discussions, other people's pages.
These accounts can help with spreading a word about any type of content that you need, these help to boost hashtags and boost via hashtags, these help with mass mailing and many other things.
They are legal, legit and highly efficient when it comes to boosting your promo on Twitter the new way, the one that you have previously never used.
Buy Twitter accounts Reddit
No secret that on Reddit you can find threads where there is an opportunity to take on Twitter accounts almost for free, but we do not recommend doing that, as nobody here can vouch for the quality of sold pages.
Instead it would be smart and safe to take on Soclikes' bundles of established profiles which will definitely help you boost your promotion and won't lead your main page or the pages you have bought into trouble.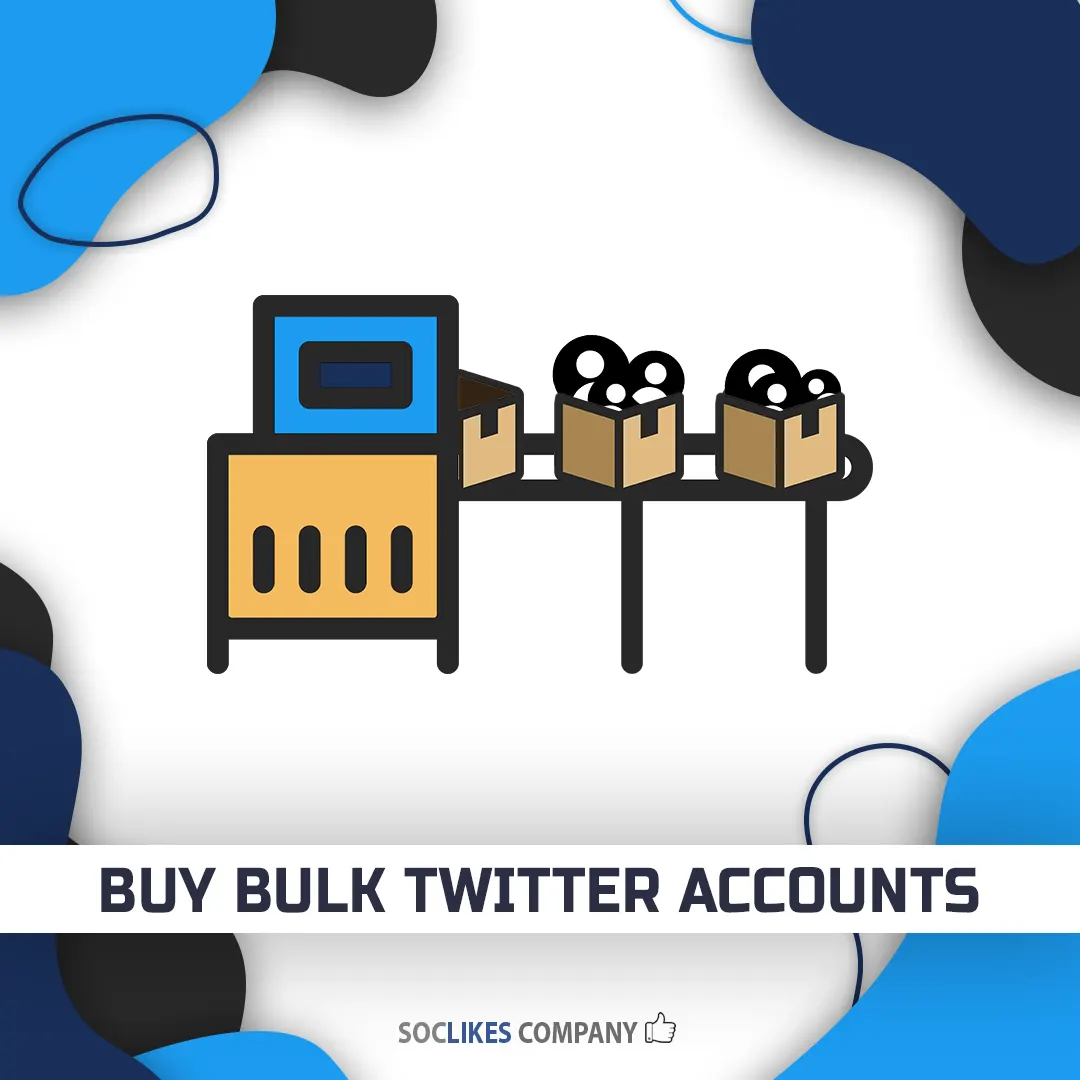 Buy bulk Twitter accounts
If you are in need of mass Twitter accounts with an instant download, we have a list of bundles that are going to suit your needs. On Soclikes you can acquire USA pages to pass audit and get an easy online booster for your development on Twitter.
For example, we have bundles of 500, 1000 and 5000 pages which can be bought multiple times to give exactly the number of accounts you need.
However, if you are here for the bigger numbers, we recommend dividing them in parts and taking on them slower to make sure that you're setting all of these pages to work the right way and without any questions from your audience.
Where to buy Twitter accounts
We can surely say that the best place to purchase pages is Soclikes, because we have what other promotional websites don't have: constant technical support, surprisingly low prices for such a great level of quality, great loyalty system, automatic refills and so much more that you are going to learn about if you would choose to become our regular client.
At least, only here you will be able to find packages with up to 400% off discount. Isn't that a dream of any social media content creator?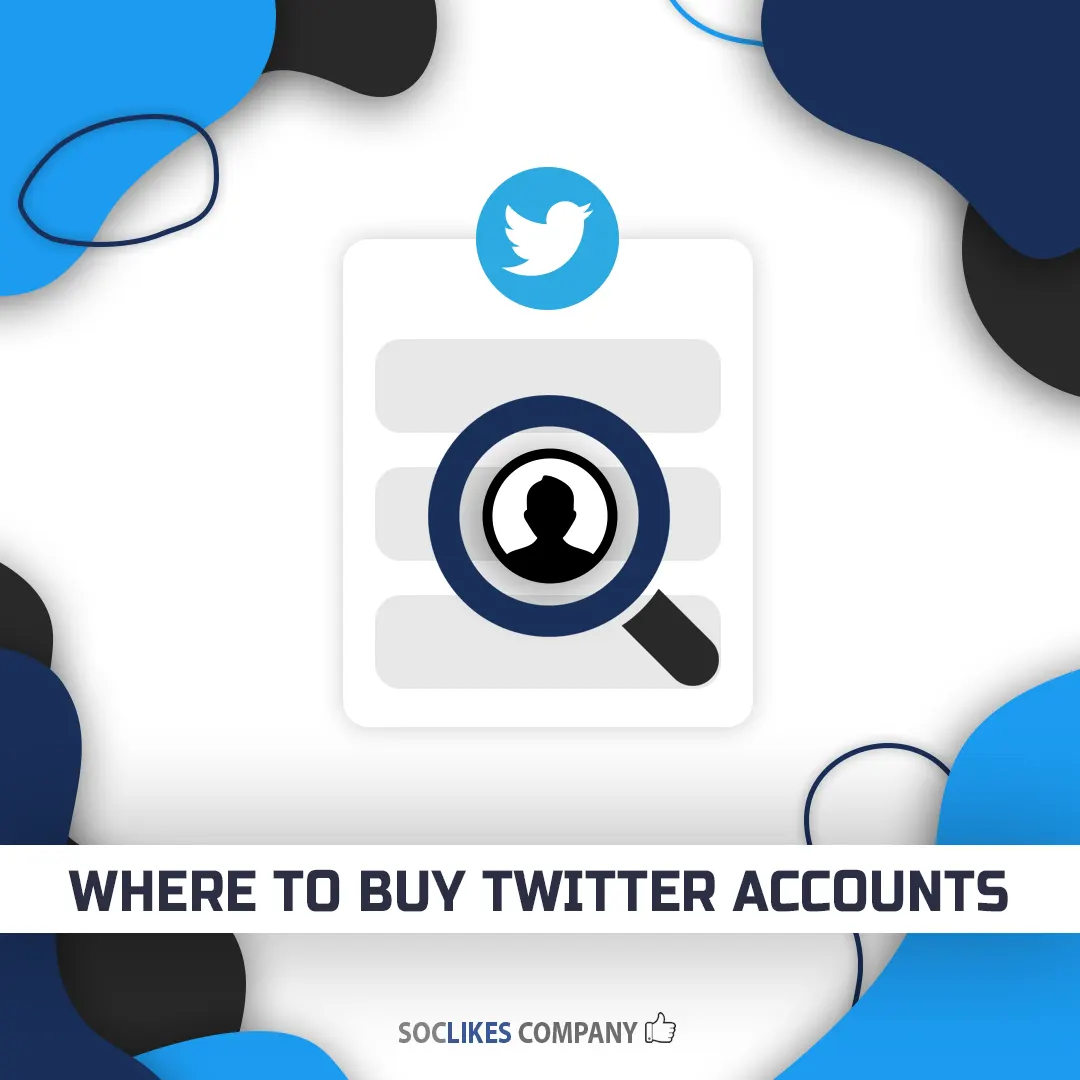 Buy Twitter accounts PayPal
We know that our website is an international one and people from all around the world have different preferences in paying for their online orders. This is why we have put forward many different options for them, including a possibility to pay via PayPal.
If you are not sure which method is going to be the most convenient in your particular case, you can take a quick consultation from our managers to make sure that you're choosing the right paying mechanism and are not losing on commission, etc.
Best place to buy Twitter accounts
Soclikes is the best place to purchase Twitter accounts for sure, as we have the most effective and quick technical support group, a wide array of bundles available for promotion of any social media page on a website that is currently existing, a very handy system of regular and personalized discounts and a willing to help our clients prosper online no matter their aims, goals and budgets.
Can you buy Twitter accounts
You surely can (and should!) purchase accounts for Twitter: in general, there should be only a question of how many you want to get and how you are going to use them to succeed at Twitter promo.
Moreover, we would recommend you to add a pack of accounts with bundles of subscribers, favorites, comments and whatever else it might be convenient to use in your particular case.
How to buy Twitter accounts
On Soclikes it is very easy: you need to complete the short form after choosing the bundle and then pay for the order using one of the methods that we offer (anything from bank cards to cryptocurrency).
After that our managers are going to take that order into processing and start the delivery itself in less than several minutes.
The final delivery time is going to depend only on the size of the bundle that you have chosen for your account.
Buy cheap Twitter accounts
We try to make the process of accounts' purchase as easy and as budget friendly as possible, and this is why the whole section is on discount right now. You can save from 11% to 50% off each pack.
The smallest bundle (suitable for beginners and for those who want to figure out whether this method is going to work for them or not) is available for $5,99 which is almost for free!
Our bundles' prices give a possibility to combine them with each other and still don't destroy your budget whatsoever.
Buy real Twitter accounts
Our Twitter pages are real and will come to you by dint of actual people who have decided to sell their account or have decided that they don't want to manage a page on Twitter anymore. All of them have content, followers and subscriptions, which makes them one hundred percent genuine and able to show a positive impact on your Twitter "career".
Buy active Twitter accounts
The pages that we sell are not fake, these are real and active – well, these were active when their owners were managing them, and now it is going to be your turn to take care of these profiles and use them as you please.
However, their statistics are still up to the point of our managers delivering them to you, so in terms of Twitter usage those are great and completely opposite to the bots and fakes that some other promotional companies sell and claim to be helpful.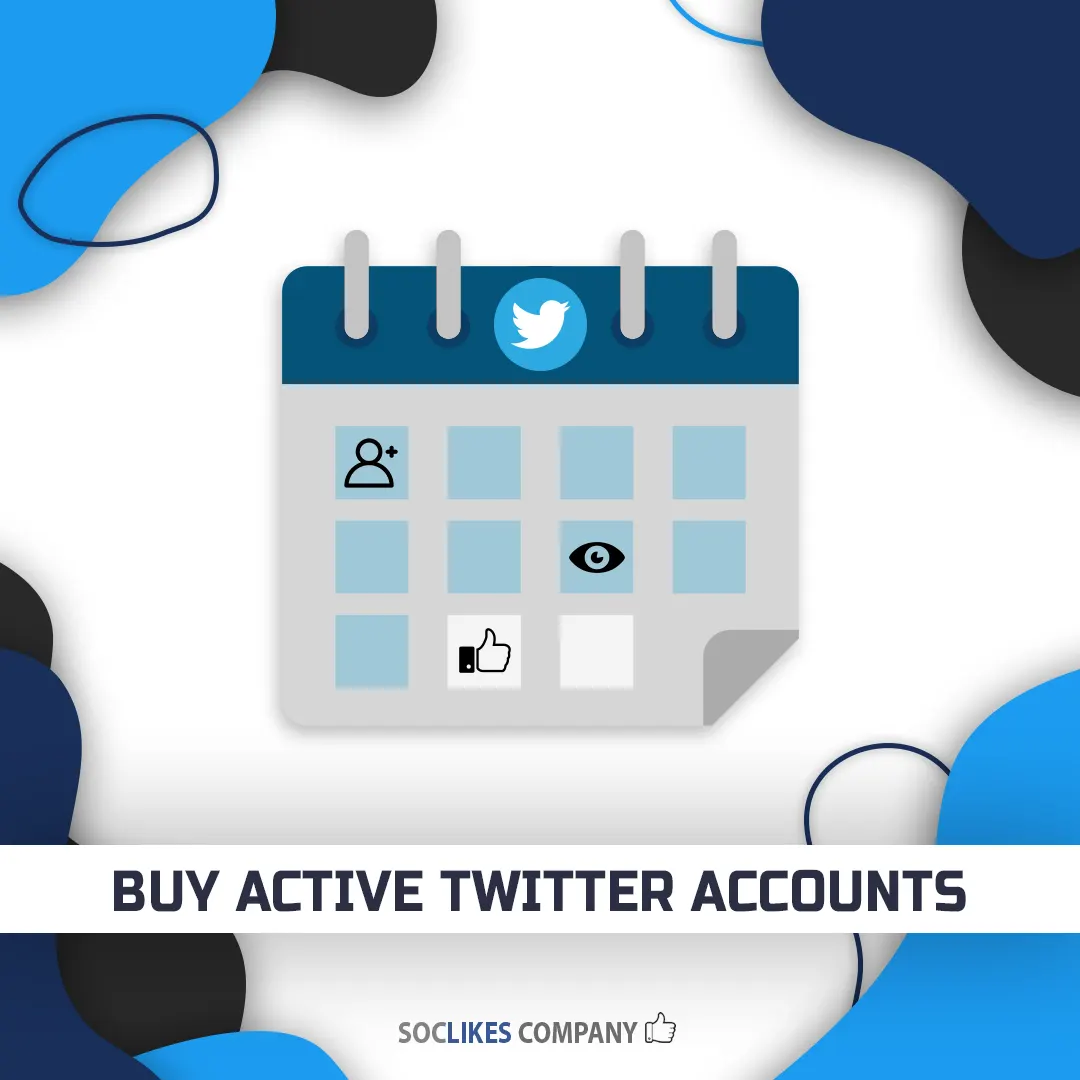 Buy fake Twitter accounts
The only reason why our accounts can be called fake is that you have bought them from us and not created and maintained over time yourself. All the other parameters of those pages are completely the same as to other real profiles out there on Twitter.
FAQ
Why buy Twitter accounts?

A chance to purchase Twitter accounts is a legal and quick way to showcase your content to a wide circle of people and involve more potential followers into the life of your account. This is a great promotion booster that can be used no matter the current situation on the page.
Isn't it against Twitter rules to buy accounts?

It is legal to take on any number of Twitter accounts on Twitter; you can manage as many as you want simultaneously. However, we would recommend you purchasing only real and PVA accounts so that your content wouldn't be perceived as bot or spam like.
---
Why choose Soclikes?
Our website provides only genuine subscribers, who are active, real and able to show a positive impact on your account's followers count and statistics all at the same time. We can deliver several promotional packages at once if you are in need of a complex promotion while keeping you safe and in the frames of your budget.
Momentarily delivery
We start processing your order as soon as you place it on the website. Usually it takes us less than 1 minute to start working on the order and less than 1 hour to finish the delivery itself. The average timing though depends on the size of the package that you have chosen to buy.
Exclusively genuine followers
Over time we have found ways to work with real social media users who are keen on working with us for nice rewards and bonuses. We never use "dead" pages or bots because we care about the safety of our clients and understand that only top-notch services are going to help them succeed at social media promotion.
The lowest prices
At the same time we understand that everybody wants to save a penny no matter what they are doing – and promoting a social media page is no exception to that rule. This is why we overlook the prices on our website from time to time and try to make them the lowest on the market, plus we often give away personal discounts.