How to Gain a Massive Following on Instagram: 15 Proven Tactics To Grow Followers and Engagement: Part 2
Top 15 Instagram Growth Tactics
Next 5 actionable ways to supercharge your follower growth on Instagram:
6. Host a photo contest
7. Add some emojis
8. Cross-promote
9. Try video, too
10. Share the love

6. Host a photo contest
Instagram hashtags make it easy for to collect photos from followers around a theme, and many brands have had success and fun using this capability to host photo contests. Here's an example of Instagram itself hosting a photo contest, asking users to recreate an iconic image and share it with the hashtag #recreatedclassic.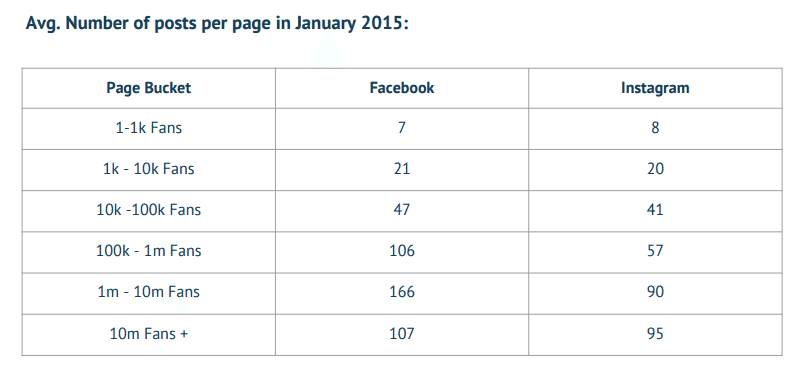 Instagram has a great blog post with some tips for getting your photo contest off on the best foot, and Social Media Examiner has an awesome primer on all kinds of Instagram contests.
7. Add some emojis
Emoji are becoming a universal method of expression—Instagram reports that nearly 50 percent of all captions and comments on Instagram now have an emoji or two. I know I'm drawn to them in posts and I've noticed some folks are even adding to their user names for a bit of extra pop.
Anthony Thompson explains over at PostPlanner how he earned 3x Instagram growth by calling on emojis to ignite engagement in both posts and comments—smart. He uses this adorable example from Sue Zimmerman to prove his point: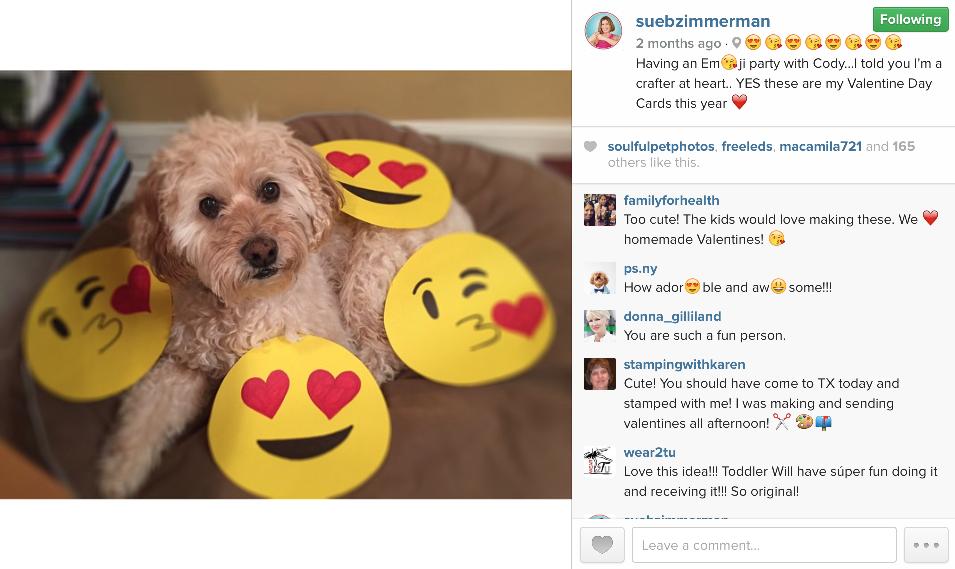 8. Cross-promote
Make sure your existing fans know you're on Instagram through cross-promotion. Instagram makes it simple to share your images to Facebook, Twitter, Tumblr, Flickr, and Foursquare, which could be a great tactic to get some extra exposure. You can also try embedding Instagram photos in your blog posts or adding an Instagram feed to your Facebook page for some additional discovery.
A Buzzsumo study of over 1 billion Facebook posts from 3 million brand pages found that images posted to Facebook via Instagram receive more engagement than natively published images.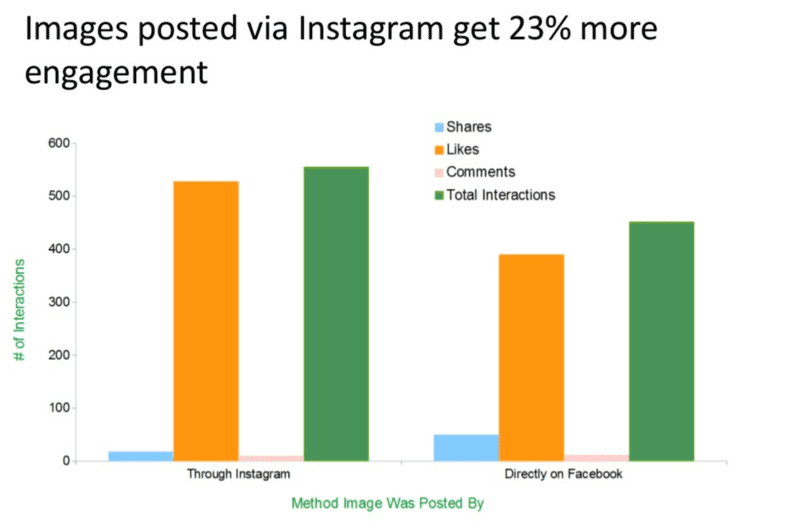 9. Try video, too
Instagram allows users to upload videos between 3-60 seconds in length, and when the feature was introduced, more than 5 million were shared in 24 hours. However, an April 2015 study from Locowisefound that only about 10% of all posts on Instagram are videos right now, but they're getting 18% of all comments. This shows there's still plenty of room for you to focus on video and be one of the first!
10. Share the love
In our quest to grow our followers, it's always helpful to remember what really matters in all of this: The friends we'll talk to, the relationships we'll create and the fun we'll have.
An easy way to keep this principle central is to spend a bit of time each day just hanging out and enjoying Instagram. You might respond to comments, like photos, follow some new friends, and comment on awesome posts. If the "follow like likelike" strategy above tells us anything, it's that time spent showing and sharing the love can pay off in new followers. It also creates a better social media experience for everyone.
Follow us and get final 5 Instagram tips soon...