How to do an Instagram story? 6 tips to gaining hundreds of Instagram stories views in a day.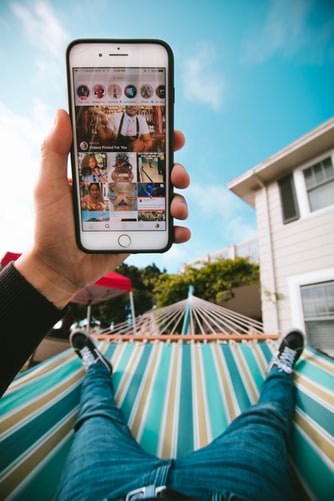 Instagram stories were an innovation several years ago, when people were used to regular posts and definitely needed something new to see and take on. What are Instagram stories in general? These are Instagram posts, which appear on a special feed at the very top of your main page and stay out for 24 hours. Then they disappear, but if you want them to stay on your profile forever you can add them to highlights and make them permanently seeable on your account's page.
If we talk in details, Instagram stories are different from regular posts in many ways. They have versatile tools such as showing the time of story being posted, location, mentioning other people in your story, boxes for polls, questions and some other type of stuff. Stories on Instagram are equipped to communicate with account's audience in the best way possible, you can create challenges, post your own masks for selfies and do a lot of activity that will make your followers interested and included in your profile's online life.
Nevertheless, making a decent story that will draw demanded attention might be hard sometimes. People get used to regular selfies with masks, they aren't as interested in GIFs now as they were when these appeared for the first time and they definitely won't vote for the same boring poll that you've been posting in your stories some time ago. To attract people you have to create something fresh and conceptual, something that would be related to your profile's theme but will also make people intrigued with the content that you put out.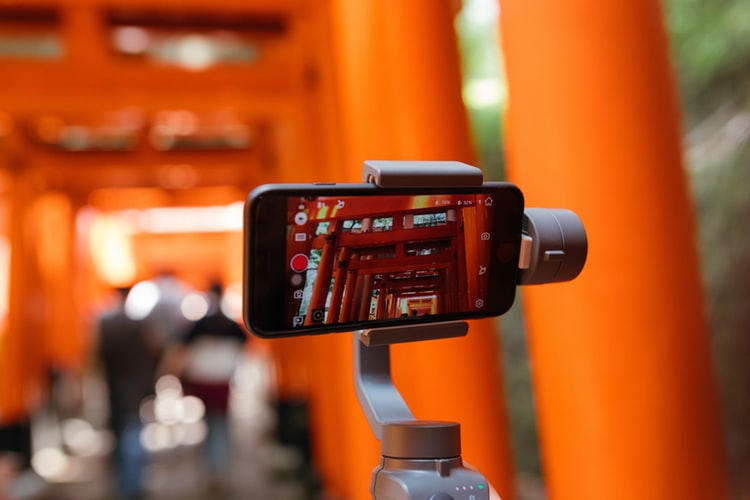 6 tips for making your stories on Insta viewed and answered to:
Always try to make your story an interactive one. Instagram offers dozens of ways to make your story interactive and interesting for followers – you can add questions, runners with emojis, GIFs, tags, locations and a whole bunch of other stuff that makes people interested in you and your content. Don't just put forward plane photos and hope for the best; make them filled with newest features designed for stories and watch how your stories views will increase over days. Posting such stories regularly (daily) also helps, but we think this is an obvious step to make if your goal is reaching certain amount of views per day.
Create an interesting questionnaire. There's a way to post question box in your story which will give your followers an opportunity to answer stated question and share their opinion with you. This could turn into the wholesome questionnaire if you would post several questions boxes in stories and then conclude some sort of statistics out of it which could make your audience highly interested. If you don't want to make things this complicated you can go with one question: sometimes people answer things that might be very helpful to you and to your followers as well. Experiment with that tool and see, how many answers and how many stories views you can get.
Use new masks and create your own ones. This is probably one of the newest and hottest options right now – people love to put versatile masks on their faces and share photos with friends. This is like Snapchat, but better, because now everyone is on Instagram, trying to upload their very own mask. Your mask should be somehow related to your profile's theme; this might even make you go viral if the mask would be interesting and beautiful enough to intrigue people who aren't even your followers yet.
Don't forget to edit the photos that you put in stories. Some people think that pictures in stories should be posted raw, without any edition and filters put on them, but we can't agree. If photos in your stories will be edited in the same color palette that your profile's photos are, it's going to create the wholesome look of your media content and make other people think that you're a collected and thought-through blogger. All in all, you don't have to use severe filters. Some subtle edition and color correction will totally do.
Try to post content that would be interesting to your followers and your potential followers. This is what they call target audience – you should try to tune in with the people that follow you and adjust your content to their needs/interests/views and etc. So, if you're followed mostly by teenagers it would be impractical to post polls with philosophical questions and if you're followed by 40 year olds it won't be matching to post funny pictures and memes you've found online. Each audience has its interests and its experiences according to age, occupation, location and etc. Try to orient on things like this – it doesn't only apply to stories, it applies to all content you post on Instagram in general.
If you're having difficulties, don't forget about the fact that you can boost your profile with buying Instagram stories views for your account. Soclikes offers a lot of options and has several packages to choose from. Taking on paid promo service could solve all your problems and help you to start off on Instagram – sometimes it appears to be super hard for novices, so why not give yourself some allowance?
Why planning is key?
You might know that content plan is a great thing to do if you want your Instagram feed to be filled with interesting and relevant posts and if you want to have things prepared in advance. Well, stories have to be included in your content plan as well – using the tool of planning you can reach way more views than if you were posting stuff without having it on your content plan. Stories should have different formats; include versatile Insta tools, not just one of them that you find simplest to use.
This is possible to do only if you have everything written down and planned on paper or in an app of some kind, fortunately there are lots of instruments now to have all of your "to-do lists" right behind your eyes. Using this advice you will be able to sufficiently increase your audience reach and engagement – versatile tools will attract versatile viewers and will help you to communicate with all types of followers that are interested in your content.
Instagram stories are obligatory to post, if you're aiming for good progress in the shortest time possible. These will add to your profile, will help you with telling your audience about your business or yourself as a person and will help with building decent and active communications with your followers. Often enough people find each other through stories, find business partners and people to discuss certain problems with. All of it is possible due to the open worldwide system that Instagram has built over the years – it assembles millions of people and gives them a good chance to communicate and share experiences.
We don't claim that you have to buy Instagram stories views, but this step would be rational and time-saving. All of the advices that we gave are super helpful and work if you do everything right, but when there's no time or no willing to wait for too long this option might come in handy.
In conclusion: put time, thought and effort into posted stories, think about what you're going to post in advance and edit all media content that goes online. Try to make things interactive and attention drawing, and you'll see how your followers count will slowly grow and your content's quality will change for the best, building up your reputation as well.