How does Instagram work? 5 main rules to follow if you want to become popular quick and easy.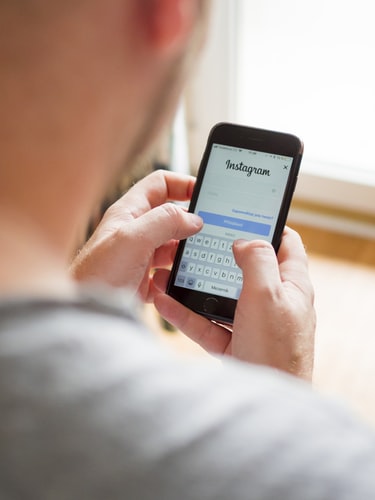 If you have been spending some time online, you know what a big social media network Instagram is. Hundreds of people each day create their accounts and start posting photos, videos and stories, reaching their popularity goals or any other ones they might have for themselves. But if you came on Instagram for the first time, you might not quite know how to use it and what you can do with it: this article was written to briefly instruct you on how does Instagram work and what you can reach by using its functions.
Firstly you're going to need to go through the registration process. It's easy and intuitively clear, Instagram guides you through each step and makes the process quick and easy. The only thing that we would recommend you to do would be bounding your Instagram page to your Facebook profile – this is a good way to protect your personal data and ease your life if you're going to need to restore the password to your Insta page.
Next step is filling in your bio – this is a short text that you can add up with emojis that will tell IG users about you and what you're doing in life. This part is very important for commercial accounts: using bio you can attract potential clients and your audience if you haven't yet gathered any. Pay attention to what you're putting out in the world: it applies not only to your publications, but to your Instagram bio as well.
And now you're ready to post! If you have any friends registered here as well you can follow them and they will probably follow you back. This is a good way to start building your followers count – and if you need a certain amount of followers right away you can turn for help from online promo company such as Soclikes, we have plenty of followers for Instagram to take on safely and surely. All in all, this is where your posting process starts and this is where your audience growth starts as well; further we're going to tell you what are 5 most useful rules to follow if you want to reach popularity on IG.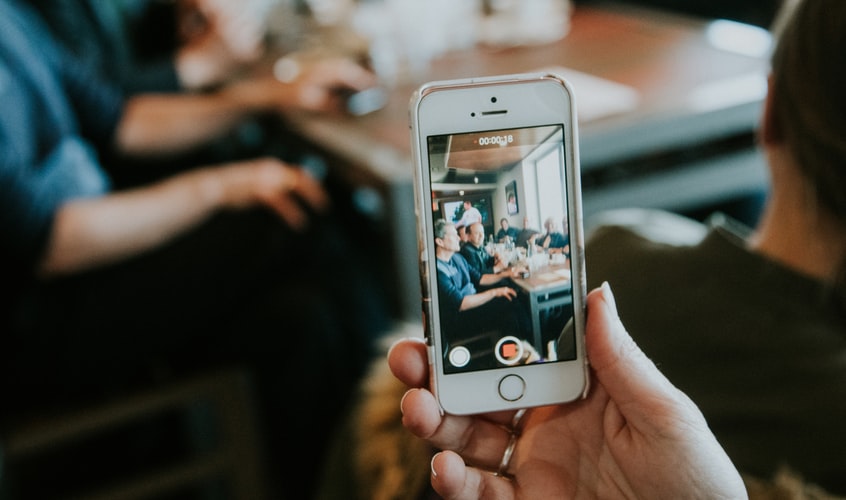 If you want to quickly build a beautiful and money-making account, do this:
Try to post regularly. Posting photos and videos and trying to keep up with a certain schedule might be a tricky task, but after some time of practice you certainly are going to get it right. When your followers see your posts appearing in their feed regularly, they perceive you as a blogger and pay more attention to things you do online. This, combined with matching hashtags will bring you to effective and quick audience widening, which should be your number one priority in the beginning of your Instagram life.
Post up to 5 stories daily. Instagram stories are one of the best ways to have your followers catching up with your daily updates and routine if its needed, you can also use this function to organize polls and questionnaires of some kind. In other words, Instagram stories can bring a lot to your communication with the audience and definitely can help with improving your profile views statistics. If there are some difficulties, you can buy Instagram stories views to get you started quickly and easily.
Find and apply matching hashtags to each post. Some people might say that this isn't quite important nowadays, but we can't agree. Hashtags were always a very important part of Instagram posting and they still are – due to their correct usage you can attract a lot of new followers. Instagram users scroll through their recommendations daily, and a lot of people are subscribed to certain hashtags. This function is super appealing to those IG users who haven't found their audience yet. This simple yet very efficient step can help you if you're at the very beginning or if you have been dealing with stagnation in your followers' count growth.
Write descriptions to your posts. Some people avoid writing something underneath their photos or videos on Instagram. This is an understandable position, but in case you want to grow and acquire new followers daily, you have to attract people using not only media content, but text peaces as well. An interesting description might bring a lot to the table: it might tell something special about your brand or about you as a person, it might include some interesting facts or just some kind words to your audience. All of it is great in terms of communication with Instagram followers: use this opportunity and speak your truth underneath posted photos and videos.
Don't forget to post videos. Even if your main format is posting photos, videos can add to your profile as well. You can film anything that's relevant to you: from your daily routine to some sort of business "backstage" – anything that might be interesting to your audience. Videos might also be retouched and their montage might be done in interesting ways, so it will make your profile even more beautiful and appealing to other Instagram users.
These are the main rules to follow if you want to see your account growing and acquiring as many followers as possible. Fortunately, Instagram is a multifunctional and versatile platform, which gives thousands of opportunities to distribute content and tell people about you and your business or hobbies.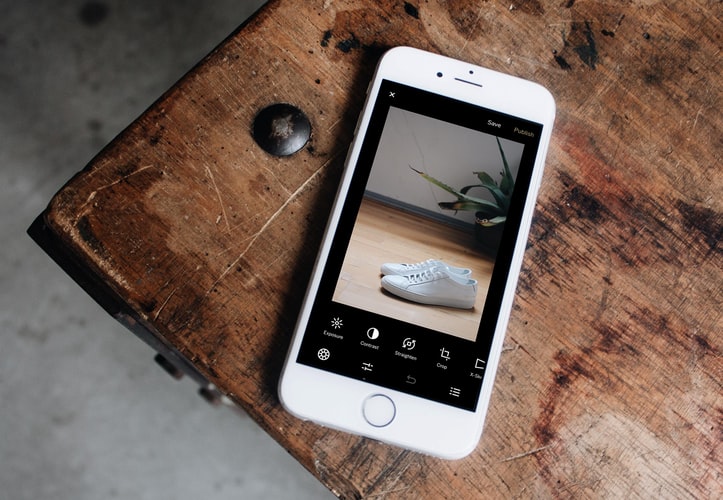 Bonus: how to beautifully arrange Instagram account's content?
Choose the main colors of your profile. Any great looking profile has 1-3 main colors in its color scheme which helps to put all the posts together and make followers emoting in a certain way. Colors that you're going to choose will help you to vibe with your audience and build your reputation in some way – if you've been looking through big Instagram accounts you probably noticed that each one of them has a certain media content arrangement that brings up associations in its followers minds.
Hire a decent designer who will create your profile's and stories' highlights icons. Of course, you could try to make them yourself using mobile apps, but this won't make your account look decent and well-designed for sure. Designer icons will make Instagram audience think of you as of a professional blogger who pays attention to content's quality that he puts out into the world.
Create a content plan. This step is obligatory to novices and is optional to advanced users. Seeing what you're going to post and when you're going to do it can sufficiently ease your blogger life – you won't have to brainstorm and create posts in the very last minute, all of the text content, photos and videos will be ready in advance and might even be changed a little bit if you're going to need it. Advanced bloggers are used to it and already have some sort of a personal plan in their head – novice users should definitely learn how do it, even if it takes some time and effort.
All in all, Instagram isn't a hard system to use, it's logical, intuitively clear and open for everyone to come and enjoy. If you use all the advices that we've gave out in this article, you're certainly going to reach success in the nearest time and increase your audience just like you planned to. Remember about the great opportunity to buy Instagram services if you have any difficulties with starting out – sometimes it might be especially hard and fortunately you have professionals ready to help with any problem.